VERTICAL THERMAL SHOCK, AIR-TO-AIR CHAMBERS
Superior performance in a smaller footprint
Vertical Thermal Shock (VTS) chambers consist of separately controlled hot and cold zones. Product is transferred between these zones for rapid product temperature change. The refrigerated zone of the VTS Chamber will also perform as a fully functional, independent environmental test chamber.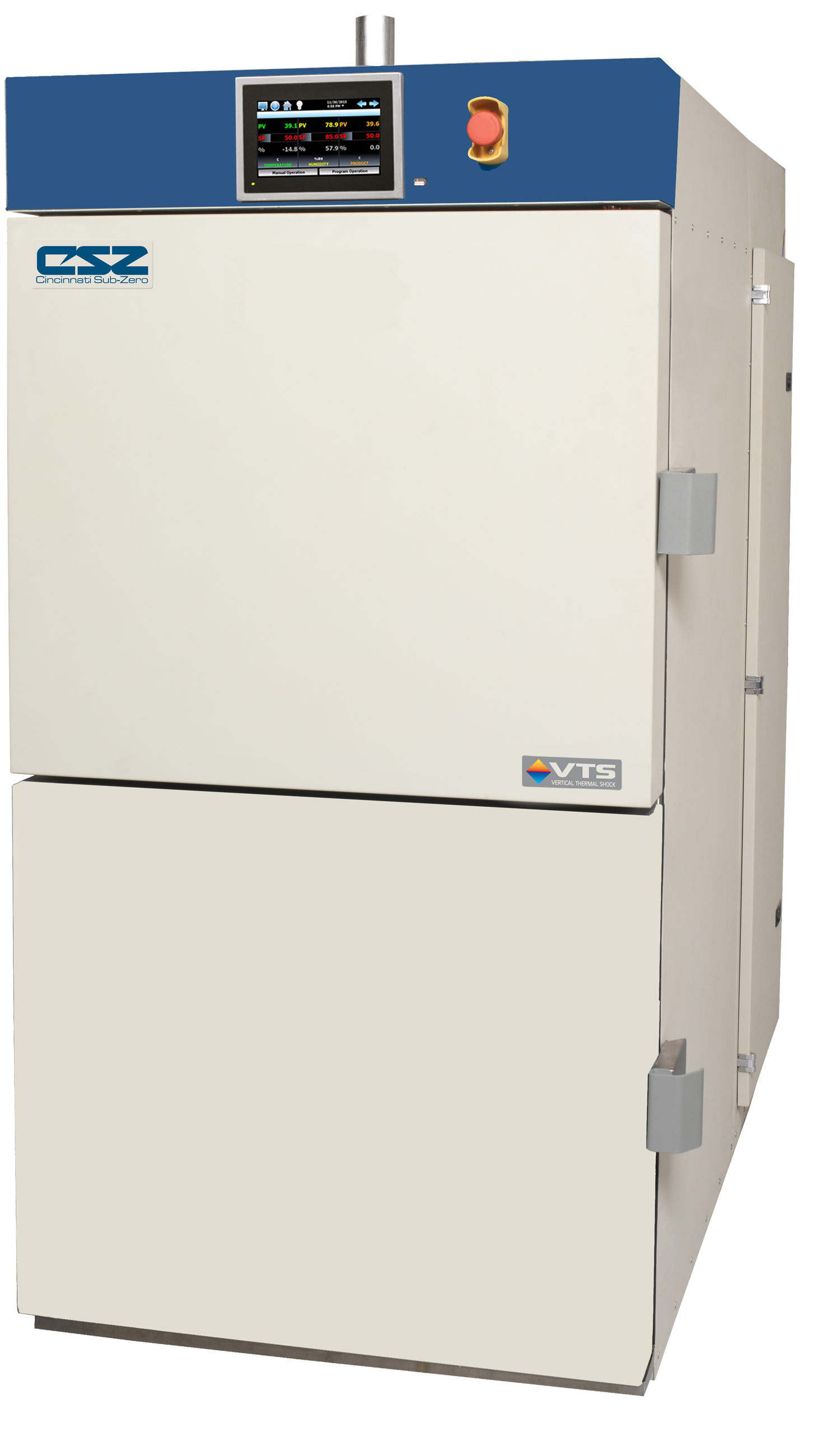 DOUBLE DUTY THERMAL SHOCK (AIR-TO-AIR) CHAMBERS
Thermally chock twice as much product with one chamber
Double Duty Thermal Shock (DTS) chambers consist of three zones: a hot chamber on each end with a cold chamber in the middle. This design allows product to be moved between the zones simultaneously with two product baskets exposing twice as much product in one system.
TSB THERMAL SHOCK BATH, LIQUID-TO-LIQUID
Immediate temperature shock for faster testing
TSB-Series Liquid Baths provide immediate product exposure to thermal stresses. Vapor-tight construction and design minimizes expensive test liquid vapors from  vaporating when the unit is opened for loading or unloading product.