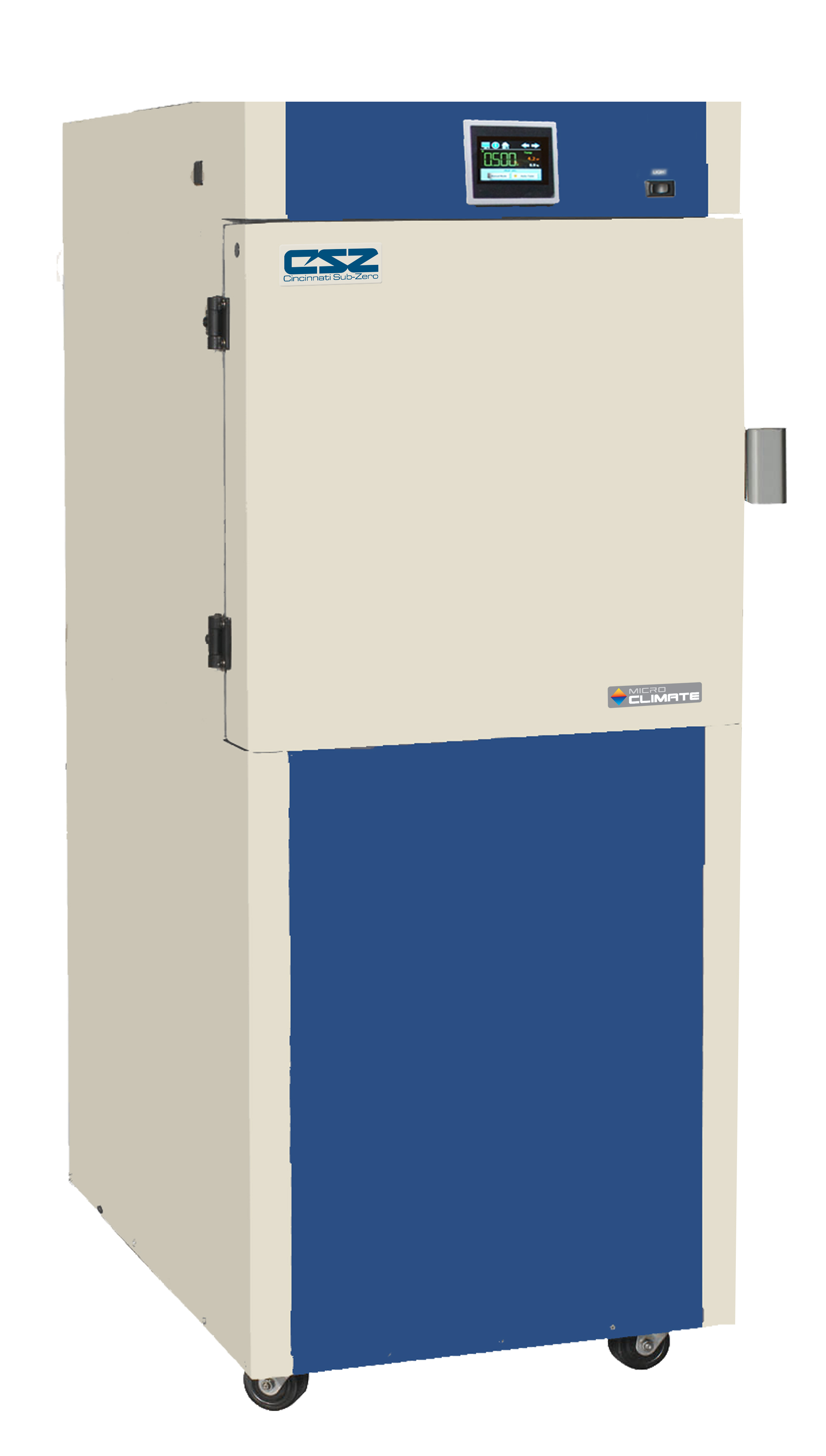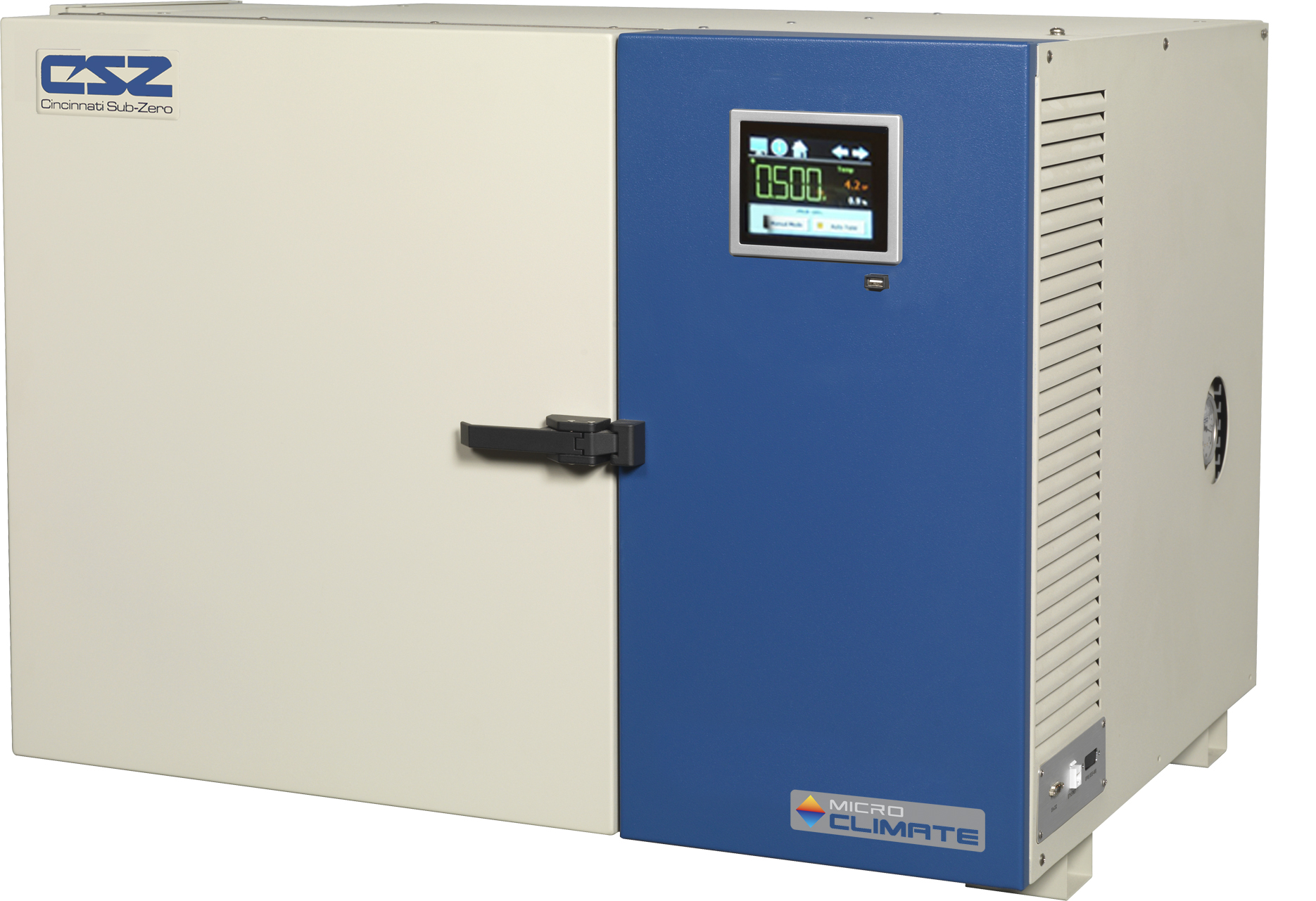 TEMPERATURE / HUMIDITY CHAMBERS
Compact chamber takes minimal floor space

MicroClimate simulate a full range of temperature and/or humidity conditions. These chambers are designed to provide users with a compact chamber for testing small components and products. Two sizes are available which include a 1.2 cu. ft. (33 L) benchtop model and a 3 cubic ft. (84 L) floor models with casters. The floor model is available in three different models for faster heating & cooling performance. The MC-3-1-1-HAC model now has cooling transition rates of 5°C/min for faster cycling in a small footprint.
Small footprint saves valuable floor space in your laboratory
Benchtop chamber incorporates a stackable design saves floor space and allows users to perform manual thermal shock tests
115V models provide easy installation with no special electrical connections needed.
The MC-3 model is available in 115V or 230V with a selection of performance packages for faster ramp rates.
Standard features include programmable controller, RS-232 computer interface, access port, and humidity water demineralizer on humidity models
Economical
STABLE CLIMATE®
TEMPERATURE / HUMIDITY STABILITY CHAMBERS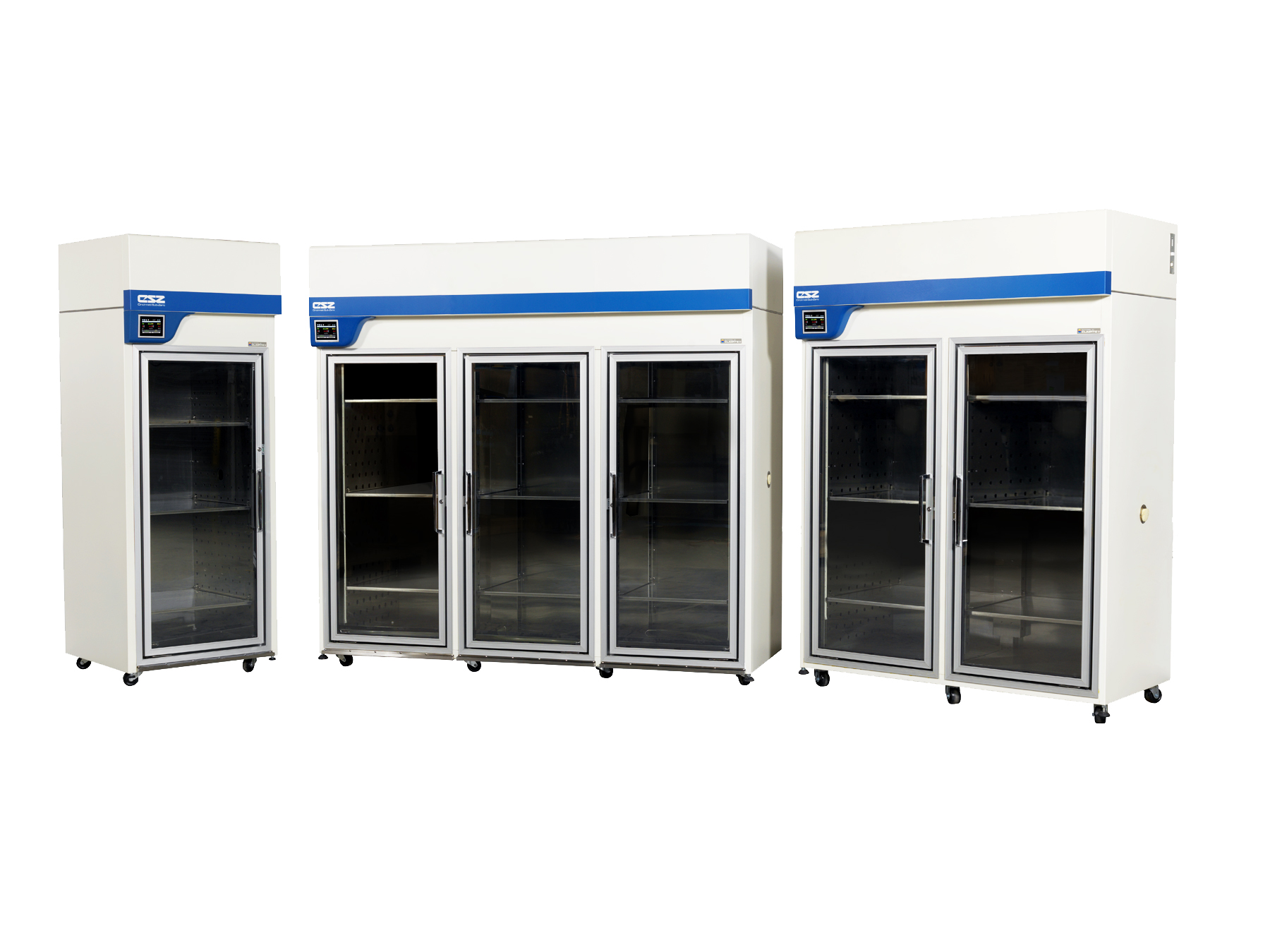 StableClimate stability chambers are available in temperature or temperature/humidity models with four chamber sizes to select from. Chambers simulate a full range of temperature conditions.
One, two or three solid door configurations
Three epoxy coated wire shelves per door
All models meet ICH pharmaceutical guidelines
White heavy gauge, scratch-resistant exterior
Stainless steel interior
Eighteen month parts & labor warranty including 5 years on compressor
Z-PLUS
TEMPERATURE / HUMIDITY CHAMBERS
From basic to accelerated stress testing & over 80 models in which to choose from

Designed for ease-of-use, reliability and performance, this new line of temperature and/or humidity chambers incorporates customer-requested features with extended performance packages for faster temperature change rates.
Features & Benefits:
EZT-570S Touch Screen Controller
Controller simplifies operations and reduces programming time. EZ-Tilt feature allows controller to be tilted up or down to accomodate users of different heights.
4" Access Ports
Two access ports are include on the left and right side of your chamber for ease of cable routing.
Leveling Legs
This feature locks unit in place and levels the chamber on uneven floors.
Adjustable, Slide-Out Shelf
A product shelf is now included with your new chamber.
Interior Light
The chamber light is now strategically located to better illuminate your product.
Lower Workspace
The workspace for each model has been lowered to the same height for each model to allow for easy product loading.
Extended Performance
Performance packages are available up to 15HP with a selection of three refrigeration systems.
Enhanced Air Flow
Our high volume airflow system includes robust air circulator motors that provide better airflow to improve controllability within the chamber. Better
airflow minimizes temperature gradients and accelerates temperature change rates of the device under test.
Contemporary Design
The new Z-Plus chamber compliments your laboratory with its new design and smooth sides.
CT-SERIES CUSTOM DESIGNED
TEMPERATURE / HUMIDITY CHAMBERS
Designed to your test requirements with faster change rates

Performance can be further enhanced with a wide variety of standard options including dry air purge, LN2/CO2 boost cooling, explosion proof, low relative humidity, and high temperature and humidity control.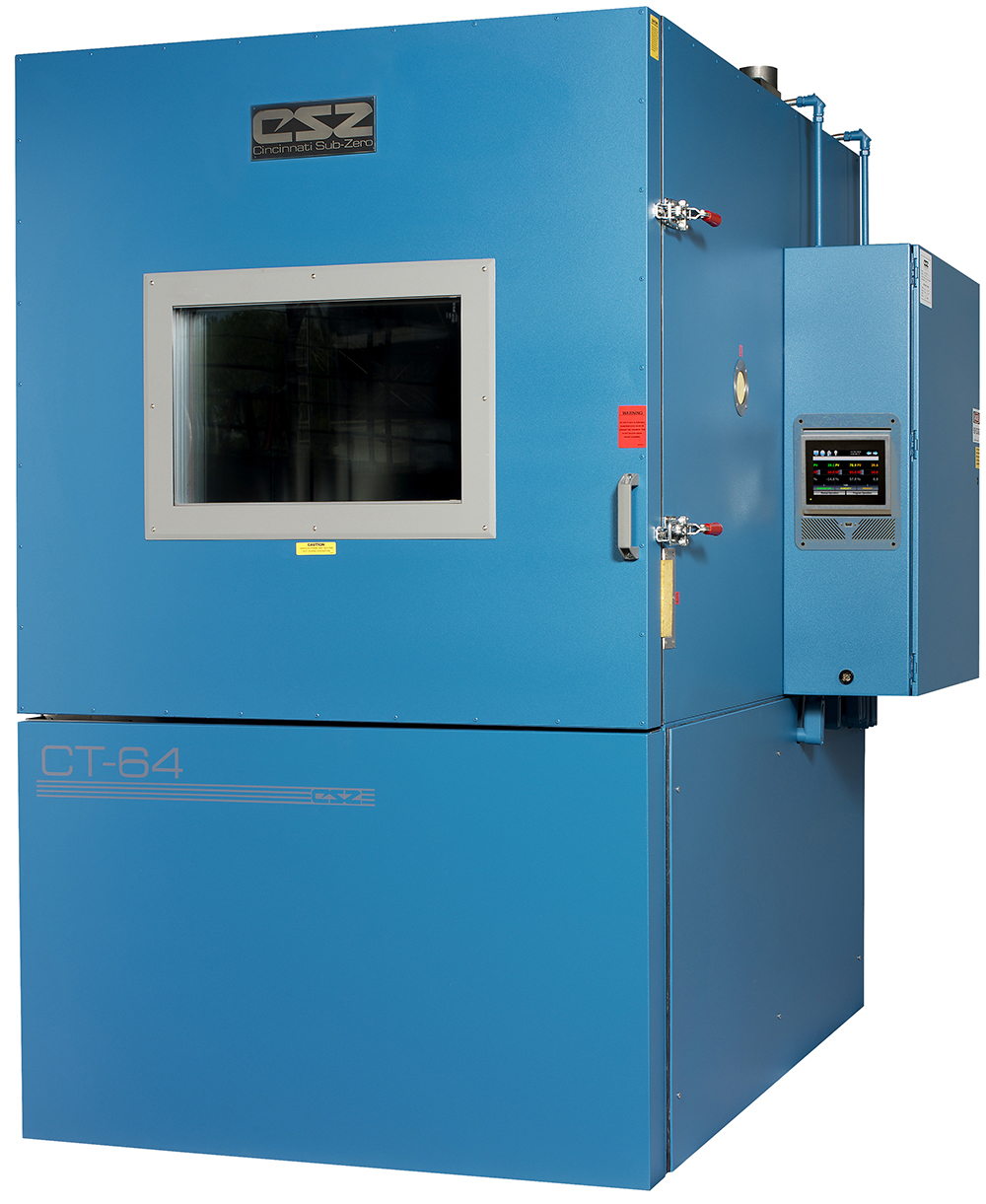 RC-SERIES REMOTE CONDITIONERS
TEMPERATURE / HUMIDITY CHAMBERS
Two chambers for the price of one
Unlike competitive models, CSZ's remote conditioners provide two chambers in one. They deliver temperature-conditioned air to insulated enclosures through insulated ducts and also serve as independent temperature/humidity cycling test chambers.
 Used for Multiple Applications:
Temperature condition specimens during physical tests.
Temperature condition moving devices in special fixtures that cannot be placed in conventional environmental chambers.
Add equipment cooling air (ECA) capability to existing chambers.
Add boost or back up heating and cooling to existing temperature test chambers.
Use as a temperature test chamber for steady state or temperature cycling profiles.
Options: Explosion-proof package, remote enclosures or hoods designed to meet your requirements.